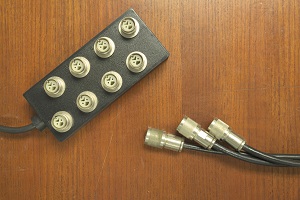 Get Twinax Cables Fabricated by the Best in the Business
Twin-axial, or "Twinax" cables, are very similar to coaxial cables, but there are two inner conductors instead of one. This type of cable used to be used exclusively in IBM computer hardware, but today they are useful for high-speed differential signaling in local area networks. Twinax cables work in a half-duplex mode since both inner conductors are necessary to make it work.
If you need custom-fabricated Twinax cables made for your business, the professionals at Custom Wire Industries are here to help. We have over 40 years of manufacturing experience under our belts, and we know exactly what it takes to make the best twin-axial cables for your specific application. Give us a call today to get a quote!
Coaxial Cables, Electromechanical Assemblies, and More from Custom Wire
Coaxial cables are necessary for instrumentation, RF, and microwave applications, most commonly used for home video and television equipment. Some of the most common coaxial cables we fabricate include:
If you need high-quality coaxial cables made for your particular business, the experts at Custom Wire Industries can fabricate them for you to your exact specifications and at the most affordable price. Contact us today and get a quote for our professional services.
Call or email the Twinax cable fabricators at Custom Wire today to get a quote.
< Back To Products