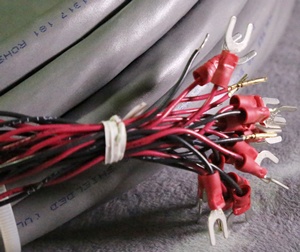 Wire Assembly Manufacturers Deliver High-Quality Products Every Time
Custom Wire Industries manufactures a wide variety of wire assemblies. Our products are used in fields where precision counts, from medicine to military to telecommunications. Some of our products include:
military spec. power cable systems
heavy duty construction remote cables
In addition to the products listed on our website, we can customize any wire assembly to suit your needs. In business for almost 40 years, we know what it takes to create 100% customer satisfaction. We work with each client to create a custom wire assembly meeting their specific needs.
Wire Assemblies at Lower Prices
Custom Wire Industries has a wide range of manufacturing capabilities. We offer wire assemblies ranging from simple ribbon cables to complex control panels. Some of our top products include: Computer interface cables, joystick cable assemblies, high water level sensor alarm and high voltage test probes. Custom Wire Industries is able to create several wire and cable assemblies, including: proximity sensor cable assemblies, computer interface cables, high speed data cables and high voltage test probes.
Custom Wire Industries is dedicated to manufacturing excellence. We are UL and CSA certified, meeting industry standards and striving for the highest-quality in our products and services.
Contact our wire assembly manufactures today for more information on our manufacturing capabilities and services.
< Back To Products