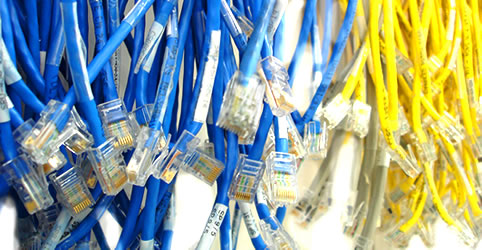 Dependable Electromechanical Data Cables
Custom Wire Industries specializes in manufacturing wire and cable assemblies designed specifically for each unique client and project. We can manufacture any wire or cable product, from the most modest lead wire to a complicated control panel. One custom product we offer is the highly versatile data cable, which can be used in a variety of applications and industries. The most common Data cables we fabricate include:
Category 1 through category 7 cable
Data cables are used for everything from doorbell wiring to high-speed internet. It is also used for video and RF distribution. Other cables we fabricate can be found here.
Data Cables for Modern Applications
One of the most useful applications for custom wires and cables in the modern age is for data interfacing. Several different protocols and layouts for data cables are used for telecommunications purposes, and each type has different properties for its own specific purpose.
If you have any questions or comments about Custom Wire's products or our manufacturing process, contact our wire and cable experts today. You can learn more about our data cable manufacturing capabilities by filling out our online form, or feel free to give us a call at 262-679-9700.
Contact the custom data cable manufacturing experts at Custom Wire to see how our services will improve your business.
< Back To Products