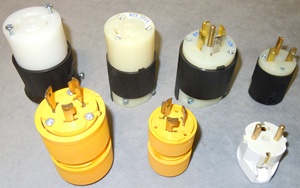 Custom Power Cable Assembly Manufacturing
In addition to the more precise electronic cables and sensor wires we manufacture, power cable assembly from Custom Wire Industries produces some of the nation's best, most reliable power cables. Our ability to assemble customized cables and wires comes from our dedication to quality and customer service. We want to make sure you're 100% satisfied with your system, and we deliver on all of our promises.
Custom-Made Power Cables
Modern power cables come in a variety of sizes, materials, and types, each particularly adapted to its uses. The experts at Custom Wire Industries understand the various uses for power cables, manufacturing custom-made cables for your specific purpose.
Power cables are used for the transmission of electrical power, and can be operated in a variety of circumstances. Different applications for power cables may include:
No matter what your power cable assembly application is used for, the engineers at Custom Wire Industries are here to help.
Cable and Wire Customization
Custom Wire Industries performs services outside of power cable assembly - we offer everything from custom tooling to electromechanical assembly. Our services will fit your specifications and requests. We are able to ensure a solid customization process by staying in open communication with the customer, allowing you to be involved while we handle the dirty work.
When you start working with us, you will find we hold ourselves to the highest industry standards, especially regarding results from our power cable assembly services. Our UL and CSA certification is proof of our commitment to quality. Forging solid working relationships that keep both sides satisfied is a strategy that can't be separated from the custom assembly process. Request a quote today. We're always willing to talk about your needs and the services Custom Wire Industries can provide.
< Back To Products