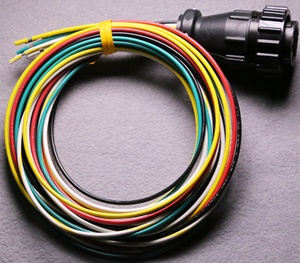 Complete Custom Wiring Solutions for Your Industry
Custom Wire Industries offers a comprehensive manufacturing services for electromechanical assemblies, control panels and power cable assemblies. These are all part of our packaged services which can completely overhaul and improve your systems in the most efficient way possible.
Our cable and wire products are the best in the business, blending durability and reliability with efficient design. It is important to us that all of our cable and wiring products fit well within your own system, and we make sure that every single product we assemble can do that. Among the many assemblies we feature, we also provide:
Construction Remote Cables
Bringing all of our products together, a control panel from Custom Wire Industries will maintain a solid industrial structure, while remaining inconspicuous. Control panel assemblies are a vital part of our total integration process. Our high quality industrial control panels, along with our other superior services, have helped us to become known as a world-class manufacturer and supply provider.
Custom Wire Industries is a world-class manufacturer of cable assemblies and electrical equipment. With our help, you can overhaul and improve your industrial electrical supply. Our custom assemblies include:
Computer interfaces
High speed data cables
Ribbon cables
Power cables
With over 80 technical professionals working with us, we'll be able to work with you to offer the industrial electrical supply you need.
Since 1968, Custom Wire Industries has been an industry leading electrical supply manufacturer. Our customers are our first priority, we are always seeking to improve and expand our services. We ensure when you receive your turnkey assemblies, ribbon cables or power cables, you're completely satisfied with your new industrial electrical supply.
If you are interested in finding out more about Custom Wire Industries and what we can do for your industrial electrical supply, there are a number of options. You can visit us at our facilities in Muskego, WI. Or, fill out our contact form to get in touch with us via our website. We look forward to hearing from you and answering your inquiries.
Contact the custom wiring specialists to see what we can do for your business today.
< Back To Products