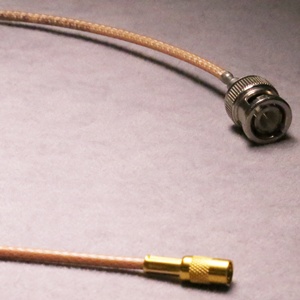 Reliable Coaxial Cable Assemblies Made by Custom Wire Industries
When you need a cable for a video display, a cable modem or any other type of broadcasting equipment, Custom Wire Industries is here to help you. We manufacture coax cable assemblies with flooded RG-6 coaxial cables, one of the most useful cables made for the telecommunications industry.
Custom Wire Industries manufactures coaxial cable assemblies for a wide variety of businesses. For over 40 years, our wiring technicians have provided high quality flooded RG-6 coaxial cable assemblies and top notch service to all our customers, ensuring they have the best customer experience possible.
Custom-Made Coaxial Cables from the Best Around
We manufacture flooded RG-6 coaxial cables for all types of businesses. Other types of coax cables we manufacture for assemblies include:
Messenger RG-6
Plenum RG-6
Triaxial
Semi-Rigid
Rigid Line
No matter what type of industry you work in, Custom Wire's team of professional engineers can manufacture the best flooded RG-6 coaxial cable assembly for you! Call us today and get a quote on your next project.
< Back To Products