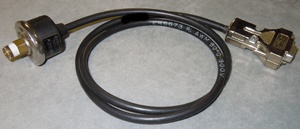 Custom Wire Cables Produced with Total Quality
Custom Wire Industries is a world-class manufacturer of custom wire and cable assemblies. Every product we create has been tailored to suit the unique specifications of a particular client. We create a wide variety of custom wire cable assemblies, including: control panels, data cables, computer interface cables and lead wires.
The basic component of each of our assemblies is wire, a long piece of stretched metal designed to transmit electricity or data. A cable is a group of wires bundled together and insulated. From these simple ingredients, we are able to create an array of custom wire and cable assemblies to serve a variety of industries, including medicine, telecommunications and electronics.
Custom Wire offers several wire cable assemblies, including: ribbon cable assemblies, computer interface cables, military spec. power cable systems, proximity sensor cable assemblies and high speed data cable.
Electrical Wire Cables Used in Many Diverse Applications
Our custom cable and wire products are useful across many diverse industries, from consumer electronics to automotive. From control panels to power cable assemblies to custom tooling, we can create the ideal wire and cable products suiting your specifications.
With a staff of over 100 people at Custom Wire Industries, we are dedicated to providing customers with the best level of service possible, as well as the highest quality wires and cables. We employ three full-time engineers with over a century of combined manufacturing experience. Our skilled technical and assembly specialists aim to meet and exceed customer expectations. With this high caliber staff, you can't go wrong with Custom Wire Industries.
Contact our custom wire cable manufacturers to learn more about our dependable manufacturing services.
< Back To Products