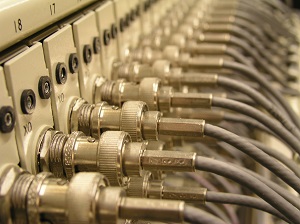 Get Custom Coaxial Cable Assemblies Made for Your Industry
Custom Wire Industries manufactures coaxial cables for a wide variety of industries, and our services include building Plain RG-6 coaxial cable assemblies for the telecommunications industry. Plain RG-6 coaxial cables are some of the most commonly used coaxial cables around, since their main application is usually for televisions and video systems.
Our expert technicians can manufacture Plain RG-6 coaxial cables for your particular industry. For over 40 years, Custom Wire has provided high quality wire and cable assemblies for customers all over the country, and we are dedicated to providing you with the very best of our services.
Coaxial Cables for Many Applications
Coaxial cables are some of the most common cables used in any industry, and the wiring professionals at Custom Wire Industries can manufacture coaxial cable assemblies for your application.
Some of the types of coaxial cables available include:
Messenger RG-6
Plenum RG-6
Triaxial
Semi-Rigid
Rigid Line
Contact the coaxial cable manufacturers at Custom Wire today to get a quote on your next project.
< Back To Products