Custom Industrial Wire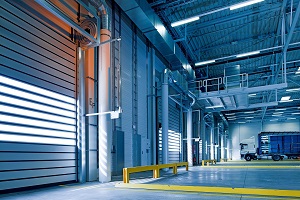 Industrial facilities, factories, and warehouses all have many wire and cable needs. From machinery wiring to corporate computer cables, Custom Wire Industries assembles the components your business requires to run smoothly. Our products have been used in all industrial aspects, including telecommunications and instrumentation.
Wire and Cable for Industrial Settings
It is becoming more and more common for industrial buildings to rely on automation to speed up production. Custom Wire Industries has made many data cables, computer cables, and interface cables suitable for use in machinery. Telecommunication cables and wires increase the ease of day-to-day factory communication. We even manufacture custom control panels for keeping your wiring organized.
Our custom wires and cables are made to resist high temperatures, corrosion, abrasions, and extreme flexion. Whatever your industry, your wiring components will withstand even the harshest work conditions.
Benefits of Cables from Custom Wire Industries
The professional engineers of Custom Wire Industries have over 40 years of experience with wire and cable assemblage. We use the latest CAD technology in our manufacturing to meet UL and CSA standards. Finally, each and every one of our products is tested for defects before delivery, using customer feedback on quality performance to catch all potential problems.
By ordering custom products, you can control the amount and design of your wire and cable. This results in more savings as you're not left paying for unnecessary components.
Back To Industries