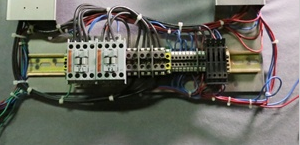 Cable Assembly Services from Custom Wire Industries
Custom Wire Industries, is capable of handling nearly any custom kit assembly job. This includes ribbon cables, cable harnesses and power cables. Our custom assemblies are handled by experienced professionals who understand your kit assembly needs.
We are equipped to handle a variety of cables, kits and control panels as part of our custom assembly services. We can supply you with whichever type of cabling you need, from wire harnesses to high speed data cables.
Kit Assemblies You Can Trust
An electronic kit is a package of electrical components used to build various electromechanical devices, and at Custom Wire Industries, we assemble custom electronic kits to your exact specifications.
Certain kit assemblies we manufacture include:
Electromechanical assemblies
Computer interface cables
Sensor cables
Contact CWI for All Your Kit Assembly Needs
Feel free to request a quote from us to see what Custom Wire Industries can do for you. We value our customers and make sure that we're with you every step of the way, and the first step includes requesting a quote and conferring with us to maintain open lines of communication. This communication is central to how we do business at Custom Wire Industries, making sure the customer is always satisfied.
Custom Wire Industries is with you every step of the way, including those crucial first steps. For more information on us and what we do, please contact us and we're happy to answer any questions.
Contact the custom kit assembly professionals at Custom Wire today for more information.
< Back To Products