Reliable Wires and Cables for Military Applications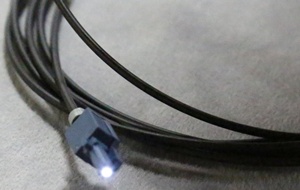 Custom Wire Industries understands the importance of having secure, clear and reliable communication when it comes to military applications in addition to all other applications. We manufacture a wide variety of custom cables and wires for military use right here in the USA. Our highly trained wiring technicians use the right materials along with supreme attention to detail to ensure you get exactly what you need.
The wire and cable assemblies we manufacture are designed to hold up in extreme temperatures, and ensure functionality in the most critical moments. Custom Wire Industries uses wires and cables with high signal integrity to ensure the data being sent and received is clear on both ends at all times.
Our military assemblies include, but are not limited to:
Custom wires and cables can be manufactured for any military branch or application. Call or email us to learn more.
Mil-Spec Wires and Power Cables
Custom Wire Industries manufactures a wide variety of mil-spec wires and cables. These cable and wire assemblies are specifically designed for withstanding extreme conditions and can be used in high temperatures and with high-frequency applications.
Some of the mil-spec assemblies we can manufacture for you include:
Shielded Cables
Mil-Spec Ribbon Cables
Military Grade Fiber Optic Cables
Our military grade fiber optic cables are designed to withstand being damaged from the elements like ice, rain, heat and humidity. These cables are extremely lightweight, have a high bandwidth, aren't affected by RFI/EMI, and are difficult to tap.
Sensor Cables
Custom Wire Industries manufactures sensor and switch cables for everything from photoelectric and inductive to fiber optic proximity sensors. Our proximity sensor cables are reliable in all types of harsh environments from wind and rain to ice and snow.
Back To Industries