Electromechanical Wire and Cable Assemblies for Any Application
Custom Wire Industries manufactures a full range of electromechanical wires and cable assemblies for all types of applications. Each custom assembly and wire will be a perfect match for your system needs. Our skilled engineers will meet with you to determine exactly what you require. This assures our custom assembly and wire will meet your machine's requirements.
Our products include, but are not limited to: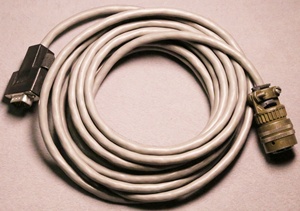 Custom Wire and Cable Assemblies Tailored to Your Precise Needs
We assure your complete satisfaction during every stage of the process, from initial consultation to final delivery. Custom Wire Industries has built a reputation for providing the highest quality levels of design and manufacturing.
We work to develop a long-lasting relationship with each of our customers, earning a trusted place as a partner. We offer cost-effective solutions, produced efficiently, exceeding UL and CSA standards.
Our entire range of services is competitively priced, assuring the greatest possible return on your investment. Custom Wire Industries cable fabrication and custom electromechanical assemblies are reliable and durable. Each product is backed by superior customer service – from people who are experienced in the industry and committed to your success.
Custom Electrical Components Built for Quality
Each application demands the highest levels of quality control. Our wire and cable assembly manufacturing processes are arduous. As a UL and CSA-certified manufacturer, Custom Wire Industries meets worldwide standards in precision and quality.
Each assembly must do exactly what is needed. A coax cable must have dimensions which are carefully controlled for precise, constant conductor spacing. A control panel assembly must be completely reliable. Fiber optic cable assemblies must consistently handle high-speed data transmission.
Custom Wire Industries provides the quality, expertise and services needed to meet or exceed your every expectation for any application.
Complete your custom wire and cable assemblies with our wire harnesses, custom tooling, and other services.
Contact custom wire and cable assembly manufacturers at Custom Wire Industries for a quote on anything from medical cable assemblies to lead wires.
Water Level Sensor Cables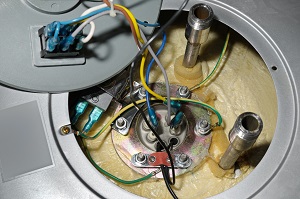 Get Quality Sensor Cables Manufactured by the Experts When you work in a profession dealing with plumbing or water level issues, sensor cables and devices are a necessity when you need to determine how high the water level is. These sensors work by being planted at the bottom of a water receptacle and detecting the pressure exerted by the volume of water surrounding it. To ensure your sensors are working properly, however, the wires and cables attached to them need to be assembled properly and to the most exact specifications. Custom Wir...
More Information
Overmolding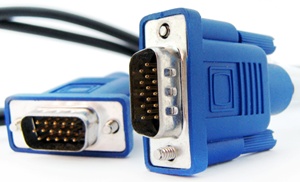 Custom Overmolded Cable Assemblies Overmolding is simply the process of adding an additional layer of material (typically plastic or rubber) over an already existing piece. Custom Wire Industries has the capability and experience to create a custom over-mold for any assembly. Types of Molded Products Some of our most common custom molded cable assembly products include, but are not limited to: Modular plugs and jacks Printed circuit connectors Circular style connectors Audio and video style connectors Coaxial plugs Rectangular rack a...
More Information
Lead Wire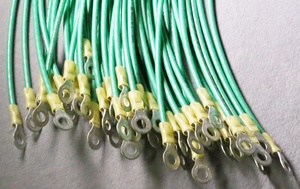 Lead Wires for Electromechanical Applications In electronic applications, lead wires provide necessary electrical connections between two locations through a metal pad at the end of a length of wire. Lead wires are essential tools when transferring power within electronic applications, and they need to be fabricated precisely depending on what it's being used for. Lead wires can be used in a wide variety of wire applications, often in electronic equipment in the medical and software industries. No matter if you only need a few lead...
More Information
Mechanical Cable Assembly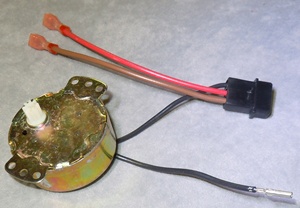 Custom Mechanical Cable Assembly Manufacturing Understanding what a customized mechanical cable assembly can do for your industrial infrastructure is a key component to increase overall productivity. Mechanical cable assembly from Custom Wire Industries encompasses a wide range of cables, including ribbon cables and computer interface wires. Our high-quality mechanical cable assemblies are custom manufactured for you so you can get the most out of your money. No matter what industry you work in, our assemblies will meet your exact specificati...
More Information
Medical Cable Assembly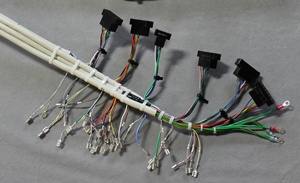 Dependable Medical Cables Custom Wire Industries provides a variety of cable assemblies and lead wires for many different industries. Each of our manufactured products are constructed for optimal reliability. In particular, our medical cable assemblies are constructed to provide consistent, top of the line performance. Our medical cable assemblies are dependable during emergency situations, during patient testing and monitoring. We supply custom cable solutions for a variety of medical applications and devices, from ambulance cots and pain man...
More Information
Power Cable Assembly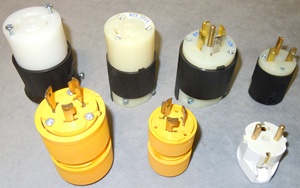 Custom Power Cable Assembly Manufacturing In addition to the more precise electronic cables and sensor wires we manufacture, power cable assembly from Custom Wire Industries produces some of the nation's best, most reliable power cables. Our ability to assemble customized cables and wires comes from our dedication to quality and customer service. We want to make sure you're 100% satisfied with your system, and we deliver on all of our promises. Custom-Made Power Cables Modern power cables come in a variety of sizes, materials, and types, eac...
More Information
Wire Harness Assembly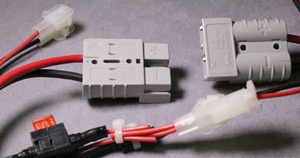 Wire Harness Fabrication for Your Industry When your company needs customized wire harnesses fabricated for a specific application, the experts at Custom Wire Industries are here to help. We offer expert fabrication services for wires and cables available to a wide variety of businesses and industries, including: Automotive Aerospace Construction Software And more When it comes to custom wire fabrication, Custom Wire Industries in Wisconsin is the way to go. Give us a call today to get a quote for our fabrication services. Get a Quo...
More Information
Cable Assemblies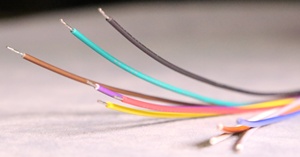 Custom Cable Assemblies Customized for Your Specific Needs Custom Wire Industries is a CSA and UL Certified manufacturer of wire and cable assemblies. Headquartered in Muskego, Wisconsin, we have been manufacturing quality electrical components since 1968. Offering such products as ribbon cables, lead wires, electromechanical devices and proximity sensor cable assemblies, Custom Wire Industries is your source for custom cable assembly manufacturing. Proximity Sensor Cable vs. Ribbon Cable A proximity sensor cable assembly detects the presenc...
More Information
Electrical Assemblies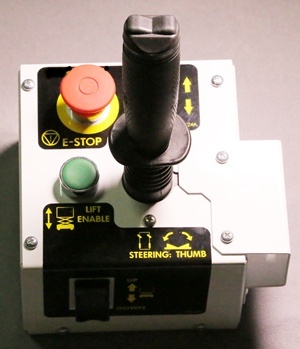 Electrical Assemblies Customized to Your Unique Needs and Easy to Adapt Custom Wire Industries electrical assembly methods create fully customizable and adaptable cables and wiring for your industry and business. As a UL and CSA certified manufacturer, Custom Wire Industries produces world-class electrical equipment and cable assemblies. All of your electromechanical assembly needs will be met when you choose Custom Wire Industries. From sensor and test cables to computer interface wiring and more, we manufacture it all. Since no two cus...
More Information
Wire Assemblies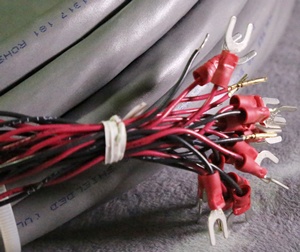 Wire Assembly Manufacturers Deliver High-Quality Products Every Time Custom Wire Industries manufactures a wide variety of wire assemblies. Our products are used in fields where precision counts, from medicine to military to telecommunications. Some of our products include: ribbon cable assemblies computer interface cables military spec. power cable systems heavy duty construction remote cables In addition to the products listed on our website, we can customize any wire assembly to suit your needs. In business for almost 40 years, we ...
More Information
Kit Assembly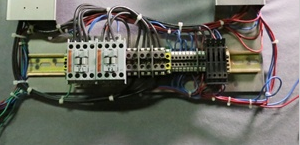 Cable Assembly Services from Custom Wire Industries Custom Wire Industries, is capable of handling nearly any custom kit assembly job. This includes ribbon cables, cable harnesses and power cables. Our custom assemblies are handled by experienced professionals who understand your kit assembly needs. We are equipped to handle a variety of cables, kits and control panels as part of our custom assembly services. We can supply you with whichever type of cabling you need, from wire harnesses to high speed data cables. Kit Assemblies You Can ...
More Information
Coaxial Cable Assembly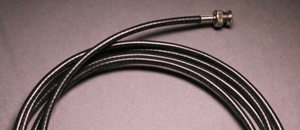 Custom Coaxial Cable Assemblies Custom Wire Industries manufactures a variety of wire and cable assemblies, tailored to our clients' individual needs. We have a 40+ year track record of successful, happy clients by creating high quality wire and cable products. We take the time to fully understand each of our clients unique needs and specifications to create the best fitting product possible. Our technicians have experience creating many electrical products, including manufacturing coax cable assemblies. A coax cable assembly begins with a ro...
More Information
Control Panel Assembly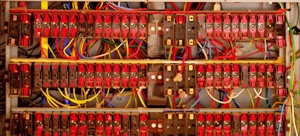 Custom Control Panel Assemblies Built with Quality Custom Wire Industries is a wire and cable manufacturer based in Wisconsin. We pride ourselves on being a world class manufacturer and service provider for a variety of industrial categories, including control panel assembly, custom wire harnesses, ribbon cable assemblies and many others. Our service capabilities are the solution to your custom wiring and control panel assembly needs. Electromechanical Component Manufacturing Company As part of the custom assembly services we provide, our co...
More Information
Electronic Kit Assembly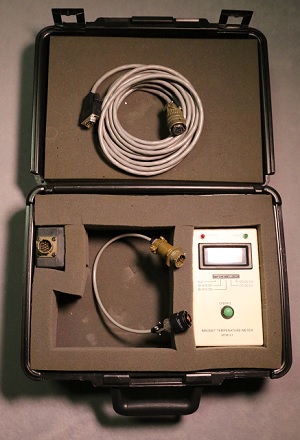 Electronic Kits Manufactured to your Unique Specifications An electronic kit is a package of electrical components used to build various electromechanical devices. At Custom Wire Industries, we create custom electronic kit assemblies built to your exact specifications. Our kits are also available fully assembled and tested, which are the ideal solution for OEM use, or if you don't have time to assemble the kit yourself. The electronic kits we provide include: Electromechanical assemblies Computer interface cables Sensor cables We guide...
More Information
Fiber Optic Cable Assembly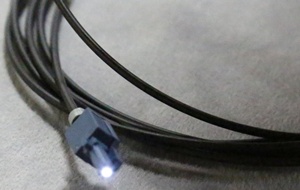 Custom Assembly for Fiber Optic Cables Optical fiber is a length of glass or plastic designed to transmit light down its length. Optical fibers can be used for lighting, decoration and even in toys. Some of the most common uses include medical and industrial endoscopes, sensors and in telecommunications.  Custom Wire Industries produces fiber optic cable assemblies for virtually any industry. Our team of UL and CSA certified wiring professionals are dedicated to providing every client with the best products possible, and our fiber optics...
More Information
Industrial Assembly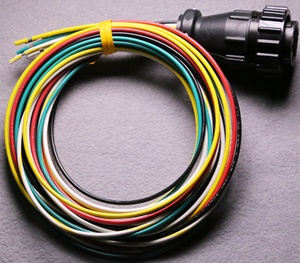 Complete Custom Wiring Solutions for Your Industry Custom Wire Industries offers a comprehensive manufacturing services for electromechanical assemblies, control panels and power cable assemblies. These are all part of our packaged services which can completely overhaul and improve your systems in the most efficient way possible. Get a Quote for Industrial Electrical Supplies Cable and Wire Assemblies Our cable and wire products are the best in the business, blending durability and reliability with efficient design. It is important to us th...
More Information