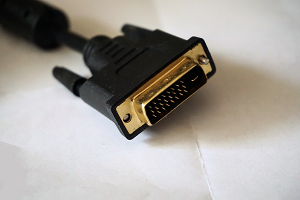 Interface Cables Tailored to Match Your Exact Needs
Custom Wire Industries offers a wide variety of custom assembly capabilities. We construct and adapt cable interface products that respond to your hardware, including computer cable interface and wiring supplies. This allows you to be more versatile -- able to connect in a variety of ways to a multitude of machines.
When you work with machines like computers, you know how important it is to have reliable cables to connect with your monitors or other devices. The custom interface cables manufactured at Custom Wire Industries are guaranteed to match your hardware and our finished product is sure to fit the highest industry standards.
Some common types of interface cables include:
VGA (Video Graphics Array)
No matter what type of interface cable you need, Custom Wire Industries will manufacture it for you.
Custom Cables, Lead Wires and Harnesses Available
Custom Wire Industries is a leading manufacturer of a variety of cable and wire products. Our custom assembly services allow you to have the diagnostic, data, and interface cables you need, with each product fitting your unique specifications. There is more to cable assembly than meets the eye. Custom Wire Industries works to ensure you receive the full value of a custom interface cable.
We specialize in a variety of cables, lead wires and harnesses, growing our expertise in a variety of services. You can access our experience simply by becoming a client. We provide assembly and production services for a number of assemblies and harnesses, including electromechanical assemblies, control panels, power cable assemblies, and custom wire harnesses.
Since 1968, Custom Wire Industries has been manufacturing high-quality electrical components and cables, gaining a vast amount of experience and the best professionals available to provide our clients the best products at the lowest prices possible.
< Back To Products