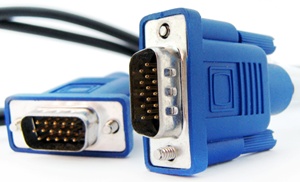 Custom Overmolded Cable Assemblies
Overmolding is simply the process of adding an additional layer of material (typically plastic or rubber) over an already existing piece. Custom Wire Industries has the capability and experience to create a custom over-mold for any assembly.
Types of Molded Products
Some of our most common custom molded cable assembly products include, but are not limited to:
Modular plugs and jacks
Printed circuit connectors
Circular style connectors
Audio and video style connectors
Coaxial plugs
Rectangular rack and panel connectors
Specialty connectors
Modular Connectors
Modular plugs and jacks are most commonly used for telephone wiring and Ethernet cables. There are many different types of modular connector overmolds we can manufacture including 8P8C, 6P6C, 6P4C, and 4P4C plugs and jacks.
Printed Circuit Board Connector (PCB)
A printed circuit board, or PCB, connector is typically used in electronic devices like computers. Some of the PCB connectors we use for overmolding include backpanel connectors, board and wire mount plugs and sockets, power jacks, and memory and PCMCIA connectors.
CPC Style Connectors
Circular plastic connectors (CPC style connectors) are ideal for a wide variety of applications including medical equipment, industrial machinery, instrumentation equipment, robotics, vehicles, agricultural and welding equipment, lighting, and HVAC.
Audio and Video Style Connectors
The audio and video connectors are electrical or optical connectors used for carrying audio or visual signals. These connectors are often used for computers, and radio and telecommunication industries. There are many different types of audio only, video only, and audio/video connectors. Some of the connectors we have include coaxial RCA jacks, optical TOSLINK connectors, 3.5mm TRS mini-jacks, DVI connectors, and HDMI connectors.
Coaxial Plugs
Coaxial connectors are often used for wiring in broadcasting for radio communication, home video and cable television equipment. Some more specialized coaxial cable connectors are used in US Navy ships, underground conduits, elevator shafts and telemetry applications.
Rectangular Rack and Panel Connectors
Rectangular rack and panel connectors are generally used for data, power and signal applications. These connectors can be manufactured with 45°, 90°, and 180° cable exits to perfectly fit your application.
Specialty Connectors
Custom Wire Industries also supplies specialty connectors for a wide variety of unique applications in need of specific connections. If a typical connector won't work for you application, get in touch with our electromechanical engineers for a completely customized solution.
Electromechanical Assemblies Tailored to Your Industry
From assemblies which must withstand harsh environments, like extreme heat or cold, to high performance cables our team of electromechanical engineers can take your cable assembly designs from prototype to completion.
Custom Wire Industries has the engineering, technology and facility to accommodate any electrical overmolding requests, whether it's connectors, splices or power transmission assemblies. Overmolding provides increased protection against liquids, heat, cold, and impact. We can design a custom electromechanical component for nearly any industry, from agriculture to medical.
< Back To Products