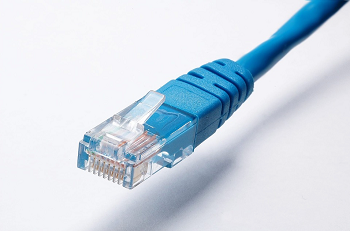 Data and Ethernet Cables from Custom Wire Industries
Ethernet technology has been around since the 1970s, originally created by the company Xerox. It was initially named after the concept of luminiferous ether, and it soon rendered other data transmitting wires obsolete due to its ability to adapt to market fluctuations and support inexpensive twisted pair wiring.
Ethernet cables remain some of the most important cables used in today's computer age. Their main use is to carry broadband signals to Internet-capable devices – modems, routers, computers, laptops, and many other devices within local area networks utilize Ethernet cables to some degree since these cables are generally more reliable than Wi-Fi signals.
The experts at Custom Wire Industries fabricates cables and manufacture a wide range of wires and cables for the software industry, and we can help you with your particular wire or cable application. Call or email us today to learn more about our specialized services.
High-Quality Data Cables and Wire Assemblies
Data cables are used in virtually every industry all over the world, and Ethernet cables are some of the most important data cables used by businesses and everyday people. Other types of data cables often used by people for a variety of purposes include:
Our team of wire professionals manufactures high-quality wires and cables for businesses all over the United States. From coaxial cables to wire harnesses and medical wire assemblies, Custom Wire Industries is a UL and CSA certified company, and we can make anything you need to your exact specifications.
We fabricate a wide range of wire and cable assemblies, including:
Call Custom Wire Industries today, and get professionally-made Ethernet cables designed specifically for your precise needs.
< Back To Products