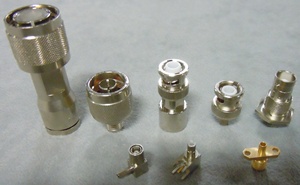 Tooling to Your Specifications
Custom Wire Industries offers custom tooling solutions for industrial companies who have unique needs and can't find the proper equipment for their applications. With our wide range of experience in dealing with industrial hardware, we have been able to assemble a fantastic list of products, and outstanding customer service.
Based out of Wisconsin, we have grown to become a world-class contract manufacturer of industrial kits. Feel free to browse through our site, learn more about what Custom Wire Industries is capable of and the variety of options available to you. From electromechanical assemblies to kitted assemblies, to custom tooling, we have the solutions your company needs.
Why Choose Custom Tooling?
A custom tool minimizes the per unit production cost of your business in the simplest of terms. Custom Wire Industries will work with you to develop individualized tools aimed to make what you do faster and better. Inventing a solution and solving our customer's manufacturing or efficiency setbacks is something we pride ourselves on.
Custom Wire Industries will work with you to develop the tool you need. We even have the capabilities to take one of your current tools and alter it to meet your advanced needs. Our electromechanical engineers will partner with your company to find the most cost effective way to provide optimal results for your business.
Precision Tooling Every Time
The biggest advantage of creating a custom tool is saving money. With an improved performance in the long run, the benefits are endless.
A custom tool can:
Complete niche-specific objectives in less time
Provide a unique shape/blade/detail not found on store shelves or anywhere else in market
Satisfy industry requirements or enhance the finished product
Reduce tool changes needed in the manufacturing process
Lengthen the tool life by using specific high-quality materials
By consolidating the manufacturing process, it boosts production for your business. When a large manufacturer saves even a matter of minutes in the production phase, huge returns are yielded. Similarly, if a small local business has a tool unlike any of its competitors, they will have similar results. Custom Wire Industries uses a variety of tools, dies and casts to create high-quality custom tools.
Electromechanical Wire and Cable Manufacturers
It's important to us that not only do you receive the exact type of tooling solutions you need, but that you receive them on-time and with professional and courteous service. This has been part of our company's history and we intend to maintain tradition by supplying your custom tooling products in a timely, efficient manner. You can expect to be fully aware of our progress together throughout the entire manufacturing process.
Unlike other custom electromechanical component and wire manufacturers, Custom Wire Industries consistently provides fast turnaround times, affordable prices and unmatched customer service. No matter your requirements, our team produces the exact parts you need, tailored to your specifications. From medical systems to the construction industry, rely on the UL and CSA certified manufacturing professionals at Custom Wire.
We go above and beyond your expectations for what a custom-order manufacturer could accomplish.
Contact our custom tooling installation technicians for high quality electromechanical cables and wires.
< Back To Services