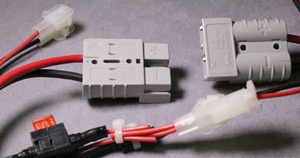 Wire Harness Fabrication for Your Industry
When your company needs customized wire harnesses fabricated for a specific application, the experts at Custom Wire Industries are here to help. We offer expert fabrication services for wires and cables available to a wide variety of businesses and industries, including:
When it comes to custom wire fabrication, Custom Wire Industries in Wisconsin is the way to go. Give us a call today to get a quote for our fabrication services.
Electromechanical Wire and Cable Assemblies
Custom Wire Industries is dedicated to making all components durable and safe. We produce custom wire harnesses which fit with the rest of our customization process (including cable and control panel assemblies), we don't believe in the "one size fits all mentality. Our wire harnesses will offer a custom fit, sure to exceed expectations.
Our team of professional understand your industrial hardware can be a hassle. As a CSA and UL certified manufacturer, it's our priority to take care of these issues so you don't have to - from our own custom assemblies to industrial services, we do the hard work for you to keep your products available to you at the most affordable prices.
Easier Maintenance with a Wire Harness Assembly
Every electromechanical application should have a high-quality wire harness installed. A wire harness organizes all the important wires within your device by tightly bundling them together in specific configurations. Wire harnesses are often used in the automotive industry to keep important wires from coming loose and causing problems. The tightly wrapped wires make maintenance and repairs easy and safe.
The electromechanical engineers at Custom Wire Industries can custom create a high quality, reliable wire harness assembly tailored to your specific needs. From automotive and aerospace applications, professionals from a variety of industries have been turning to Custom Wire for high-quality wire harness assemblies.
For more information about Custom Wire Industries, fill out our contact form and confer with our professional staff.
< Back To Products