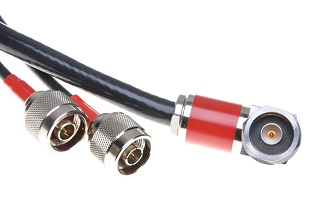 Get Semi-Rigid Coaxial Cable Assemblies from Custom Wire Industries
When you need a sturdy, reliable coaxial cable for your particular industry, semi-rigid coaxial cables are the way to go. These types of cables are ideal as they optimize dielectric properties and have a shielding quality which other types of coax cables don't, and their tough, semi-flexible design allow them to be molded into any formation you need them to be in.
Some applications which often utilize semi-rigid coaxial cables include:
Call the experts at Custom Wire Industries today to get a quote on a semi-rigid coaxial cable assembly.
Custom Wire Assemblies from the Experts
No matter what type of coax cable assembly you need for your particular industry, the professionals at Custom Wire can help you out. Our wiring experts can manufacture a wide range of cables for your ideal application – whether you work in the telecommunications industry, the medical field or for a software company, our coaxial cables are sure to be made to your exact specifications.
Don't wait – call the wiring professionals at Custom Wire Industries today to get a quote on our services.
Call or email the coaxial cable assembly manufacturers at Custom Wire and get a quote on your next wire or cable assembly.
< Back To Products