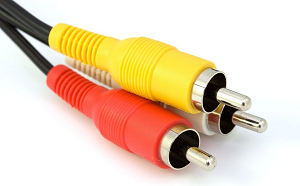 High Quality Hard Line Coaxial Cables from Custom Wire Industries
When you need a hard line coaxial cable manufactured for your business, Custom Wire Industries is the place to go. Custom Wire's hard line coaxial cables are all made by the expert wiring engineers at our Muskego, WI facility, meaning you're sure to get the very best quality cables for your particular application.
Hard line coaxial cables are mostly used in the telecommunications industry, mainly for broadcasting and radio communication. These cables tend to have a good power handling capability and can withstand most outdoor environments, which is what makes them so useful for telecommunication applications.
Custom Wire Manufactures Coaxial Cables for Your Application
Various kinds of coaxial cables are used for a wide variety of applications. Other types of coaxial cables available include:
Messenger RG-6
Plenum RG-6
Triaxial
Semi-Rigid
Rigid Line
No matter what type of industry you work in, Custom Wire's team of professional engineers can manufacture the best coaxial cable assembly for you! Call our Muskego, WI office today and get a quote on your next project.
< Back To Products