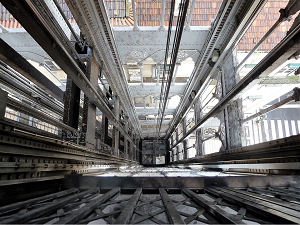 Get Radiating Coaxial Cables for Your Industry
Radiating coaxial cables are a highly versatile cable which provides RF coverage for areas without access to an antenna, such as navy ships, elevator shafts and underground tunnels. Radiating coaxial cables also emit a low power frequency, and reduce the potential for interference with other nearby systems using the same frequencies.
Custom Wire Industries manufactures radiating coaxial cables for a wide variety of businesses. For over 40 years, our expert wiring technicians have provided high quality coaxial cable assemblies and top notch service to all our customers, ensuring they have the best experience possible.
Wire and Cable Assemblies for Your Application
Radiating coaxial cables are used for a wide variety of applications. Other types of coaxial cables available include:
Messenger RG-6
Plenum RG-6
Triaxial
Semi-Rigid
Rigid Line
The professional engineers at Custom Wire Industries can custom-design your coaxial cable assembly, ensuring you have exactly what you need. Don't hesitate to contact Custom Wire today to get a quote on your next wiring project!
< Back To Products