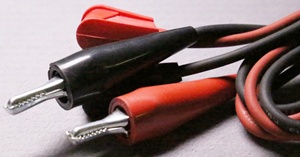 Accurate Sensor Cables for Any Industry
Custom Wire Industries' high manufacturing standards goes beyond product durability and customization. Our custom wire assemblies are accurate, precise and efficient. Sensor cables from Custom Wire Industries ensure accuracy of measurement which can be maintained through a solid cable infrastructure. Our commitment to high standards means providing you with the most reliable sensor cables possible.
We are a UL and CSA certified manufacturer, and we have grown Custom Wire Industries to over 100 employees, including 80 technical and assembly specialists.
Proximity Sensor Cables
A sensor cable able to detect the presence of nearby objects without any physical contact. Mainly applied in automotive, industrial, aerospace, and military industries.
Inductive Proximity Sensors: Inductive proximity sensors detect metal targets approaching the sensor. They are mainly used for positioning and detecting metal objects. The sensing range depends on the type of metal being detected. Ferrous metals such as iron and steel allow for a longer sensing range while nonferrous metals such as aluminum and copper have a shorter sensing range.
Capacitive Proximity Sensor: These sensors detect changes in the capacitance between the sensing object and the sensor. They operate by noting a change in the capacitance read by the sensor. Capacitive proximity sensors are able to detect a wide array of materials, able to detect through non-metallic walls, and are made to be used in an industrial environment.
Magnetic Proximity Sensor: Magnetic sensors offer very long sensing ranges from a small sensing object. They can detect magnets through non-ferrous metal, stainless steel, aluminum, wood, and plastic walls. Magnetic proximity sensors are designed to be used in harsh environments and are unaffected by heat, dust, or vibration.
Sensor Cables for Precise Measurement
Sensor cables are important in nearly all industrial sectors and for electronic measurement. In these industries, control and automation are of the greatest importance. Sensors are an important part of your measurement system.
At Custom Wire Industries, we are capable of making precise, high-quality sensor cables. We manufacture a wide variety of cable assemblies that will mate to different sensor types, signal conditioners, and data acquisition systems. Custom Wire Industries carefully selects our raw cable and equipment from trusted suppliers and time is taken to design cable to connector interfaces that will be reliable. All cable assemblies are produced in tightly controlled assembly procedures to ensure durability in various applications and environments.
Switch and sensor connection cables and quick-disconnect cables are available for inductive, photoelectric, fiber optic, and ultrasonic proximity sensors as well as pressure and temperature sensors. We have cabling for special applications as well. If your purpose requires specialty tailored products, that is no problem for Custom Wire Industries. We specialize in product contact and food industry grade applications. We also have outdoor cable assemblies for construction machinery and other outdoor equipment, and for power applications, even in spaces that are a tight fit.
Please don't hesitate to get in touch with us to find out more about Custom Wire Industries and the services we provide. We'll be glad to touch base and answer any questions you have about our company.
< Back To Products