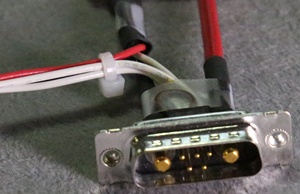 Computer Cable Manufacturing Company Delivering High Quality Results at Competitive Prices
Custom Wire Industries is one of the Midwest's top contract wire and cable manufacturers, specializing in computer cables. Whether you need cables used within computers or cables connecting to external devices and outlets, we have products meeting your unique needs. Choose Custom Wire Industries for all of your computer cable needs, including computer interface cables, ribbon cables, and high speed data cables all at low prices.
Our cable manufacturers work with each client to learn their computer cable needs and specifications. Whether you are networking an office or building computers from the ground up, we create cable assemblies which are the best fit for your unique needs.
Cable Manufacturing with a Total Commitment to Quality
Custom Wire Industries is an UL and CSA certified manufacturer dedicated to the highest standards of quality. For over 40 years, we have been creating industry-leading wire and cable assemblies. No matter the electrical devices you need, Custom Wire will provide a perfect match.
Computer Wires Add Efficiency and Durability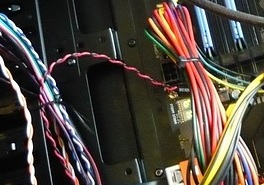 Keep your electronic equipment operating more efficiently by choosing Custom Wire Industries for all of your computer wire needs. We customize the entire process so you receive computer wires which perform within your exact specifications. Computer wires and assemblies available from Custom Wire Industries include: Computer interface cables, High speed data cables, Joy stick cables and Custom Assemblies.
Each custom cable assembly and computer wire manufactured by Custom Wire Industries is designed to fit with your existing systems. We start each customer consultation by learning exactly what you already have and need. When we manufacture computer interface wires or provide high speed data cables, you can be sure they meet the highest industry standards.
Custom Cable and Wire Manufacturer Providing Unlimited Solutions
Custom Wire Industries is not limited to the manufacturing of computer wires, we offer an entire spectrum of wiring and cable solutions sure to meet your unique needs. Each of our assembly capabilities include a number of cable and wire products and systems, each fully customizable to meet your needs. If you're looking for a computer cable manufacturer capable of handling all your electromechanical assembly and harness needs, look no further than Custom Wire Industries.
Learn more about our fabrication services and products.
Contact our computer cable manufacturers for more information on our custom manufacturing services.
< Back To Products