Custom Cable and Wire Manufacturing
Custom Wire Industries provides electromechanical wires and cables built with world-class quality. We offer competitive pricing and fast turnaround times, so your machine will have significantly reduced downtime.
All of our electrical components are UL and CSA certified.
Electromechanical Wire And Cable Fabrication Services

Wire Harnesses
An organized set of wires, terminals and connectors bound together and relay information and electric power. They play a critical role in connecting a variety of components, especially in the automotive industry.
Electromechanical Devices
Electrical components that are manufactured by combining the fields of electromagnetism, electrical engineering, and mechanics.
Electrical Supply
Electrical wire and cable assemblies manufactured for computers, test probes, and sensors
Custom Tooling
Solutions for industrial companies who have unique needs and can't find the proper equipment for their applications.
Control Panels
Electromechanical wire panels that provide extra functionality, performance, and speed for your industrial application.
Products and Industries
Custom Wire produces a wide variety of products and serves several different industries through our fabrication services. Here are a few examples of what we can provide for you:
Custom Tooling: Looking for the Right Tool for the Job?
As those in the industry know, sometimes you have microscopic measurements that need to be precise to get the job done. Sometimes you have a task that needs to be accomplished or a project needing completion, but the correct tool for the job does not yet exist. Our machinists can build the exact tool or die for your specifications. Our tooling manufacturing capabilities have a wide range of uses, as we have expertise in many machining disciplines.
Control Panels: Control Panels Designed for your Specific Use
For every machine that serves a purpose in its specific field, there must be a custom control panel. Whatever task your company is trying to accomplish, we can build the appropriate panel to facilitate the task. We possess the attention to detail necessary to execute a specific order. The Custom Wire engineering team selects the right enclosure to meet your specific requirements. We will make the electrical components work together to control your specific process or run your machine. If you require ongoing fabrication for your design, our facility has the equipment and capability to meet your production demands. Whether you need engineering support and production or a completely automatic control system, Custom Wire Industries has the solutions for your business.
Businesses require electrical power to function. Many have highly specific uses for electrical energy. Custom Wire builds your electrical supply components to optimize your system and conserve energy. We make custom-engineered enclosures, switchgears and everything else your business needs to function efficiently. Why bother wasting your time looking for the exact piece of electrical equipment you need but may have a tough time finding, when Custom Wire Industries can make it for you? We specialize in custom electrical wire and assembly manufacturing. Let our superior production team talk with you about your requirements.
Prevent chaos and clutter and damage to your electrical supply with a custom wire harness. We have harnesses for every application: outdoor power uses, recreational vehicles, trailer chassis and marine industries. We can engineer anything you need for any purpose. Typical harnesses range from 1-150 circuits, but we are able to prepare any harness you need. We use an electrified dimensional build board with a 100% continuity test. We mate harness test fixtures for lower production harnesses. We also have the ability to free-hand build harnesses for prototypes and design validation.
Electromechanical devices combine both electrical and mechanical processes and technology to carry out electrical operations by using moving parts. Used in most simple feedback control systems and appearing in everything from traffic lights to washing machines, electromechanical devices are functional and essential. Custom Wire Industries can build components for every electromechanical need: whether for signal, power or automotive relays, touch panels including dual-touch and multi-input resistive touch panels, controller boards and micro-controllers, thermal printers for mobile and POS systems, or KVM switches to help manage your network reliability.
Our company's internal procedures are designed to enable us to have complete control of all manufacturing processes. This offers many excellent advantages to our customers including up-front communications to determine your exact needs, ongoing communications throughout design and planning, updates during production and then ongoing communications regarding final delivery.
Our process dramatically minimizes defect rates, delivering quality assured parts with consistent adherence to specifications. Our skilled and capable engineers and production staff consistently deliver the finest standards for reliability, performance and quality.
Every product we manufacture must meet the strict standards of the UL and CSA regulations. Our employees are committed to providing this high level of service, regardless of their duties within the company.
Custom Wire Industries, located near Milwaukee Wisconsin, offers customers many benefits. We are an exciting and exacting company, completely dedicated to your success.
Custom Tooling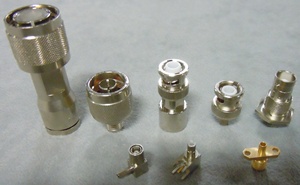 Tooling to Your Specifications Custom Wire Industries offers custom tooling solutions for industrial companies who have unique needs and can't find the proper equipment for their applications. With our wide range of experience in dealing with industrial hardware, we have been able to assemble a fantastic list of products, and outstanding customer service. Based out of Wisconsin, we have grown to become a world-class contract manufacturer of industrial kits. Feel free to browse through our site, learn more about what Custom Wire Industries is ...
More Information
Control Panels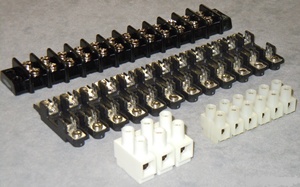 Durable Control Panels Manufactured by Custom Wire Industries High-quality custom electrical control panels for machinery and equipment are only a call away – Custom Wire Industries specializes in designing and building control panels to provide extra functionality, performance, and speed for your industrial application. Custom Wire Industries is an industry-leading manufacturer of wire and cable fabrication, and we offer a wide variety of high-quality electromechanical products for businesses just like yours. Our customized a...
More Information
Wire Harnesses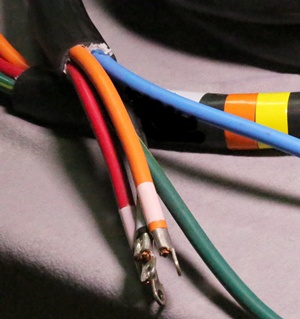 Wire Harness Manufacturer's Long and Total Commitment to Quality Custom Wire Industries has over 40 years of experience manufacturing custom wire harnesses. We are committed to quality, consistently producing superior wire and cable products that meet strict UL and CSA requirements. We deliver top-quality custom wire harnesses on time, within your budget. Wire Harnesses: Useful, Easier and Safer A wire harness is a group of wires bundled tightly together in a specific configuration. Wire harness assemblies can be found in almost any el...
More Information
Electromechanical Devices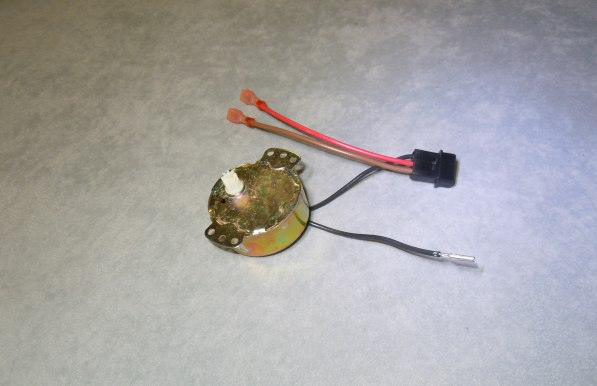 Electromechanical Device Manufacturers Committed to Customized Quality Custom Wire Industries is a top manufacturer for custom cable and wire assemblies, exceeding client expectations for generations and delivering high-quality products at the most affordable prices. Our newly built facility with over 100 committed employees ensures the highest level of capability and service for you and your company's needs. We offer a variety of wire and cable products, each custom-made to suit all your unique specifications. Custom Wire products made ...
More Information
Electrical Supply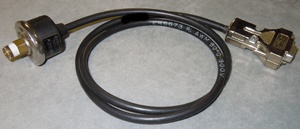 Electrical Component Supplier Providing Total Industry Solutions Custom Wire Industries is a UL and CSA certified manufacturer with vast amounts of experience in electrical cable production and assembly. We provide total solutions for industries that need complete hardware systems overhauls, but we are not limited to large projects alone. Our expertise in producing custom-made parts, including cables, wiring, and control panels, is just a small piece of what makes Custom Wire Industries a world-class manufacturer and industrial service pr...
More Information