Custom Wiring and Cable Products for Contractors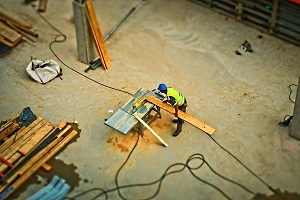 Custom Wire Industries provides specially assembled wiring and cable components for use in construction. The construction industry relies on durable components they can depend on. Our wire and cable products are designed to withstand intense environmental conditions ranging from high temperatures to friction abrasion. When you need dependable wire assemblies, contact the experts of Custom Wire Industries for high quality products at an affordable price.
New Construction Depends on Custom Wire and Cable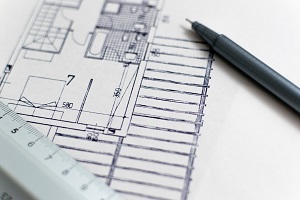 Whether you are building a new home or a complete commercial complex, electrical wiring, fiber optic cables, and coaxial cables are all necessary construction components. We are able to provide everything from small-scale orders for a single job or large production runs to cover all your future wiring needs.
Telecommunication wires for building construction include coaxial cables, fiber optic cables, and computer wires. All our wire products can be custom made to meet your construction specifications. This includes everything from wire length to cable type. Custom wires and cables can be created to resist corrosion, high temperatures, abrasion and extreme flexion.
Along with telecommunication wires, another one of our specialties is custom control panel assembly. While building, control panels are often necessary for organizing electrical or telephone lines. In larger complexes, having multiple control panels is important for keeping the wrong wires from getting crossed or misplaced.
Durable Wiring for Your Tools and Building Equipment
Custom Wire Industries creates cables for construction equipment and tools. Power cables on construction sites need to be able to handle high voltage and extreme conditions. The more machinery you have at a job-site, the more dependable wiring you need to avoid an electrical blowout while working.
We are UL and CSA certified, consistently manufacturing the nation's most reliable power cables for heavy duty usage. We thoroughly test each of our wire products to ensure you get a safe and reliable cable for all your construction needs.
The Custom Wire Industries Advantage
Along with UL and CSA certifications, the engineers of Custom Wire Industries have over 40 years of practical experience wiring electrical components in Wisconsin. At the start of your project, our team will go over the custom specifications of your wire and cable designs, ensuring they are accurate. We use the latest technology and our own knowledge to them fabricate and assemble the exact wires and cables for your job.
From start to finish, our engineers will keep you informed about the progress of your wires and cables. We utilize CAD manufacturing technology and follow through with rigorous testing. These quality assessment programs use customer quality performance data from real world usage to minimize potential defects and perfect the manufacturing process. You can rest assured your custom wiring project will meet your exact needs in every way.
Along with creating reliable wires and cables, Custom Wire Industries has affordable prices. Construction prices can fluctuate and change, meaning jobs can quickly become over budget. You don't have to order more wire than you need, allowing you to save on costs.
Back To Industries