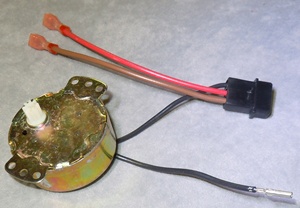 Custom Mechanical Cable Assembly Manufacturing
Understanding what a customized mechanical cable assembly can do for your industrial infrastructure is a key component to increase overall productivity. Mechanical cable assembly from Custom Wire Industries encompasses a wide range of cables, including ribbon cables and computer interface wires.
Our high-quality mechanical cable assemblies are custom manufactured for you so you can get the most out of your money. No matter what industry you work in, our assemblies will meet your exact specifications and performance needs.
Industries mechanical cable assemblies are used in include:
CWI engineers will consult with you to help you with all your custom mechanical cable assembly needs. Whether you need one assembly or several, our custom-made cables will meet all of your standards for excellence.
Custom Electromechanical Assemblies
At Custom Wire Industries, you'll be able to find the mechanical cable assembly you're looking for. We provide manufacturing services for each of our assemblies, including the following:
Custom Wire Industries is a UL and CSA certified industrial manufacturer, so you can be assured of our mechanical cable assembly quality and reliability.
Contact our mechanical cable assembly trained technicians with any inquires today.
< Back To Products