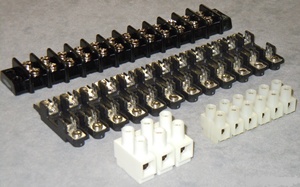 Durable Control Panels Manufactured by Custom Wire Industries
High-quality custom electrical control panels for machinery and equipment are only a call away – Custom Wire Industries specializes in designing and building control panels to provide extra functionality, performance, and speed for your industrial application.
Custom Wire Industries is an industry-leading manufacturer of wire and cable fabrication, and we offer a wide variety of high-quality electromechanical products for businesses just like yours. Our customized assemblies include power cables, turnkey assemblies, and custom kits, and your company can benefit from using our high-quality electrical control panels.
Our electromechanical manufacturers offer expertly-crafted control panels made to be durable and secure for industries just like yours. If you're interested in using Custom Wire Industries for your control panel assembly needs, contact us today to get a quote.
Customized Control Panels Made by the Wisconsin Wiring Experts
Custom Wire Industries is a UL and CSA Certified manufacturer offering solutions to your industrial wiring and paneling needs. Fabricating high-quality wire and cable assemblies for electromechanical applications is what we do best, and we make sure every job is form-fitted to your exact needs. You should be able to determine exactly what type of wiring and paneling company handles your industrial hardware, and you can't go wrong selecting a world-class organization like Custom Wire Industries.
Control panels are a vital part of maintaining a solid infrastructure, and the professionals at Custom Wire Industries can manufacture anything from small, wall-mounted panels to large freestanding cabinets. Some of the types of control panels we manufacture include:
Low voltage panels
Machinery control panels
Heater control panels
PLC panels
And much more
Control Panels Built For Your Industry
Custom Wire Industries manufactures a wide range of control panels for industries like yours. From the software industry to agriculture, Custom Wire will provide your business with the best control panels at the most affordable price. Whether you need an entire overhaul or simply a few parts fixed, we have the solutions to your custom wiring needs.
Exceptional customer service has always been a top priority for Custom Wire Industries – we will ensure your experience with us is quick, easy, and affordable. The job is never complete unless we've left you with quality electromechanical products you can rely on. For a quote on your control panel needs, contact our electromechanical assembly experts and find out what information you need to fully integrate our products into your systems.
Contact our control panel manufacturers for a quote on your electromechanical assembly and harness needs.
< Back To Services