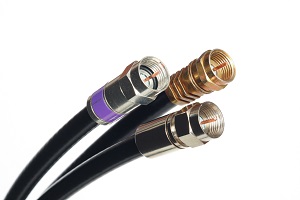 Triaxial Cable Assemblies from Custom Wire Industries
One of the most commonly used cables in the telecommunications industry are triaxial cables, a type of electrical wire similar to coaxial cables. Unlike coax cables, however, triax cables have an extra layer of insulation and a second conducting sheath, which helps create a greater bandwidth with less interference.
The professionals at Custom Wire Industries can manufacture your triaxial cable assemblies for your particular business. No matter what the application, our wiring technicians can guarantee your triaxial cables will be wired perfectly and at an affordable price.
Some applications for triaxial cables include:
Camera to CCU connector
TV cables
Broadcasting and telecommunications cables
Get High Quality Wire and Cables Assemblies from Custom Wire
When you need professionally-made coax cable assemblies for your business, the experts at Custom Wire are here to help. Give us a call today and get a quote on your next wiring project.
Call the triaxial cable manufacturers at Custom Wire Industries today to get a quote.
< Back To Products