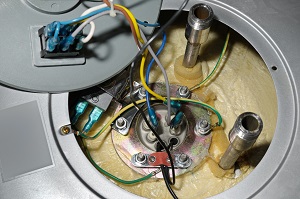 Get Quality Sensor Cables Manufactured by the Experts
When you work in a profession dealing with plumbing or water level issues, sensor cables and devices are a necessity when you need to determine how high the water level is. These sensors work by being planted at the bottom of a water receptacle and detecting the pressure exerted by the volume of water surrounding it. To ensure your sensors are working properly, however, the wires and cables attached to them need to be assembled properly and to the most exact specifications.
Custom Wire Industries fabricates sensor wires for a wide variety of applications, including high water level sensors. We manufacture sensor alarm cables for businesses throughout the United States, and we can fabricate high-quality wire or cables assemblies for your particular industry.
What Are Water Level Sensors Used For?
High water level sensors are often used for other types of liquid, such as measuring the amount of gasoline or power steering fluid in a fuel tank. Water levels also need to be measured in industrial applications, such as water treatment storage tanks. Sensor cables are made to be used in harsh and remote environments, which means they need to be fabricated with benefits like robust design, low maintenance materials, and submersible waterproof wires.
Custom Cable Assemblies from the Wisconsin Wire Professionals
The experts at Custom Wire Industries fabricate all kinds of wires, cables, and electrical assemblies for companies all over the United States. Some of the wires and cables we manufacture include:
We build all our wire and cable assemblies with careful coordination and design, and we make sure to fabricate everything to your exact specifications. We also have extensive quality control assessments to ensure your sensor cables have zero defects.
Contact the professional engineers at Custom Wire Industries today to get a quote on our services.
< Back To Products