Medical Wires and Cables from Custom Wire Industries
An external defibrillator is a lightweight, portable device that delivers an electric shock through the chest to the heart, stopping irregular heartbeats and allowing normal rhythm to ensue following a sudden cardiac arrest (SCA). If not treated within minutes, SCA will lead to death. The hardware and wiring inside defibrillators are crucial for saving lives, medical communities around the globe trust Custom Wire Industries to assemble reliable wiring and cables for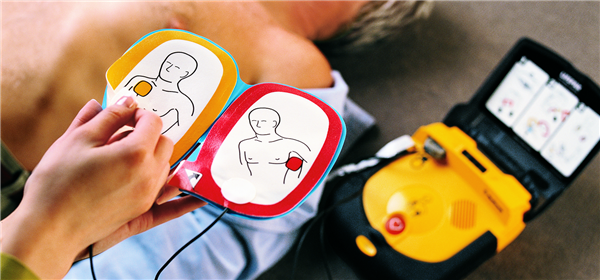 their life-saving instruments.
Everything from oximetry machines to LVAD wires, our team of professionals can fabricate medical wires and cables to your precise specifications. Give us a call today to get a free quote on our services!
Electromechanical Wires and Cables for Medical Devices
Custom Wire Industries fabricated high-quality medical wires and cables for businesses in the healthcare industry, and we can help you with whatever electromechanical assemblies you may need for your particular application. We offer wires and cables for many types of cardiac defibrillators, including:
External defibrillators
Internal defibrillators
Implantable Cardioverter-Defibrillators
Wearable Cardioverter Defibrillators
Paddle Electrodes
Self-adhesive Electrodes
Contact Custom Wire Industries today to learn more about our medical wires and assemblies for businesses just like yours.
Contact the wire and cable experts at Custom Wire Industries today to get a quote on our services.