Durable LVAD Wiring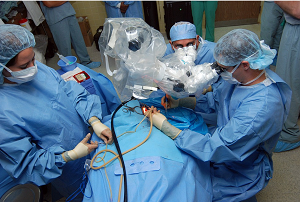 LVADs (Left Ventricular Assist Devices) are becoming a more common solution for patients who have reached the advanced stages of heart failure. Older models were often loud, uncomfortable and less durable. Medical manufacturers are under more pressure to provide low cost LVADs with improved focus on patient quality of life.
LVADs require durable, dependable electrical components to ensure proper performance. The batteries, control unit and driveline all must be properly wired and functioning. Low quality wiring is simply unacceptable when a patient must be wired at all times. Medical professionals rely on the experts at Custom Wire Industries to produce superior wiring assemblies for life saving devices like LVADs.
Some wire and cable assemblies used in LVADs include:
Manufacturers in the medical industry have relied on the experts of Custom Wire Industries for over 30 years. Trust Wisconsin's wiring professionals to produce dependable cable assemblies.