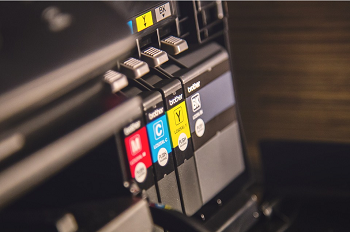 High Quality Ribbon Cables Fabricated for Printers and Printing Devices
Ribbon cables are used in a wide variety of applications, and printers are one of the most common pieces of equipment needing ribbon cables to help it function properly. Flat ribbon cables are often utilized for printer applications because of their simplicity and space-saving flattened shape. Insulation-displacement connectors (IDC) are also a big advantage of ribbon cables since they eliminate the need to strip the ribbon cable of insulation when connecting it to the printer.
Some other applications which need ribbon cables include:
Contact the professionals at Custom Wire Industries to get a quote on ribbon cables for your particular application.
Electromechanical Cable Manufacturers Fabricate Ribbon Cables for Your Application
The wire and cable experts at Custom Wire Industries can fabricate high quality ribbon cables for your printer. No matter what size or type of ribbon cable you need, our team of professionals can fabricate it to your exact specifications and within your timeframe. You can count on us for high quality service, exceptional customer service, and the most affordable price.
Contact the ribbon cable fabrication specialists at Custom Wire Industries today to get a quote on our services.
< Back To Products