Get High Quality Wire Assemblies for Ultrasound Medical Devices and Transducers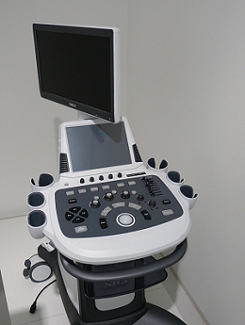 Custom Wire Industries specializes in custom wire assemblies for a wide variety of industries, and one particular industry which needs the best, most reliable wires and cables is medical. Doctors often utilize ultrasound imaging machines to see certain conditions affecting their patients' internal organs, including heart conditions, liver problems, kidney stones and pregnancy.
The types of wire and cable assemblies needed for manufacturing ultrasound machines are vitally important, since doctors completely rely on their equipment being up to par so as to properly diagnose patients. Types of cables and wire assemblies used in ultrasound machines include:
While doctors use certain cable assemblies to run the ultrasound imaging system, other wires are used for the probe – also known as transducers – which vary from what type of ultrasound machine is used and for what application. Certain types of ultrasound transducers commonly used in medical diagnosis machines include:
Linear Type (Abdominal and vascular medical imaging)
Convex Type (Abdominal and pelvic medical imaging)
Phased Type (Abdominal and cardiac medical imaging)
Vaginal Type (Uterus and bladder medical imaging)
Interface cables are needed to connect these transducers to the ultrasound imaging machines, which are ultimately used to help doctors diagnose their patients. Correctly-wired medical ultrasound equipment is an essential part to medical diagnoses, and the professional wire engineers at Custom Wire Industries are there to help doctors with all their diagnostic equipment. For over 40 years, Custom Wire has made high-quality wire and cable assemblies for a wide variety of industries, and they are available to help you with your particular medical equipment wiring application.
Call or email Custom Wire today to get started on your next medical equipment cable assembly project!