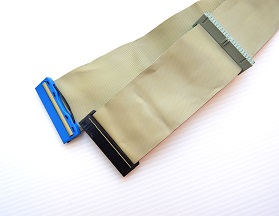 Get the Best Ribbon Cables Manufactured for Your LCD TV Panels
LCD TVs are becoming increasingly popular televisions sets for modern consumers, typically because LCD screens are thinner, lighter, and have better displays than CRT or plasma televisions. Like other types of electronics, however, LCD TV panels need high-quality ribbon cables with interfaces to help them function. Ribbon cables are specially designed to take up as little space as possible, meaning they can easily fit within LCD TV panels.
The professional engineers at Custom Wire Industries can fabricate high-quality ribbon cables for your LCD TV panels. Contact us today to get a quote for our specialized services.
Ribbon Cables for Every Industry
The experts at Custom Wire Industries fabricate ribbon cables for a wide variety of businesses, for industries such as:
High-quality wire and cable assemblies are only a call away – the wiring experts at Custom Wire Industries fabricate the best ribbon cables and assemblies for industries all over the United States. Your ribbon cables will be manufactured to your exact specifications, and no matter what your business does, the professionals at Custom Wire can help you out.
Call or email the ribbon cable fabricators at Custom Wire Industries today to get a quote.
< Back To Products