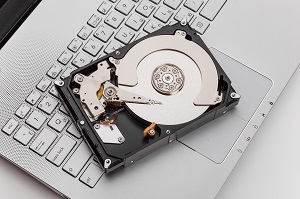 Get Ribbon Cables Fabricated by the Experts at Custom Wire Industries
The hard disk drive is one of the most important components of a computer, and high quality ribbon cables are necessary for internally connecting a hard drive to a PC. Ensuring your computer's ribbon cables are working up to standards are what the wire experts at Custom Wire Industries do best. We manufacture ribbon cables for a wide variety of hard disk drives at an affordable price, and we can help you with whatever you need for your ribbon cable assembly needs.
No matter what type of ribbon cable connection you need for your hard disk drive, our professional wire manufacturers can help. Contact us today to get a quote!
The four types of computer hard drives which use ribbon cable connectors include:
Parallel Advanced Technology Attachment (PATA)
Serial ATA (SATA)
Small Computer System Interface (SCSI)
Solid State Drives (SSD)
The professionals at Custom Wire Industries can fabricate ribbon cables for these types of hard drives at an affordable price. With many years of experience in wire and cable manufacturing under our belt, we know the best methods in which to fabricate your ribbon cables for you.
< Back To Products