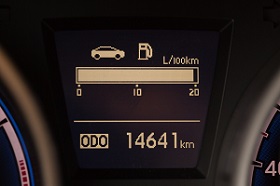 High Quality Ribbon Cables Manufactured for Car LCD Screens
Ribbon cables have a wide variety of uses, especially in electronics systems. Computers, hard drives, and CD drives often have ribbon cable applications, since the flat shape of their conducting wires conserve space. Businesses in the telecommunications and data transmission industries mostly utilize ribbon cables for their various products, but ribbon cables can also be used when manufacturing Liquid Crystal Display (LCD) panels for cars.
Industries in which ribbon cables are commonly used include:
Custom Wire Industries Manufactures the Best Ribbon Cables
Custom Wire Industries creates high quality ribbon cables for car LCD panels. For over 40 years, our team of wiring engineers have designed and manufactured high quality ribbon cables for a wide variety of applications. Our many years of work in high quality wire assemblies and our overall superior work performance has given us a reputation for being one of the best in the business.
Don't wait – call Custom Wire Industries today to get a quote for your next project!
Contact the ribbon cable manufacturers at Custom Wire today to get a quote on our services.
< Back To Products