Wiring and Cables for Telecommunications Equipment
The telecommunications industry is constantly creating new applications for modern consumers, thereby utilizing wire and cable assemblies in many different ways. Whether its for phone lines, internet cables, or data security, the telecommunications industry needs their wire assemblies to keep up with the world's rapidly expanding communication needs.

All of us here at Custom Wire Industries are constantly evolving our services to stay up-to-date with the latest technological requirements established by this rapidly growing industry. Our team of experts wire customized assemblies of coaxial cables, triaxial cables, fiber optic cables, and even computer interface cables for telecommunications companies.
Types of Cables Used in Telecommunications Industry
Often, telecommunications equipment is expensive, sensitive, and has specific power and other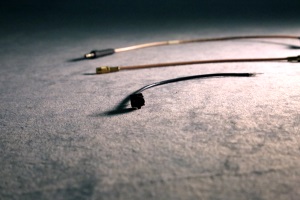 technical standards. We meet all UL standards, ensuring your equipment is up to code and will function properly when you need it the most.
Some of our most commonly requested telecommunications services include:
The Switch to Fiber Optic Cables
Fiber optics, which utilizes the speed of light to transmit information, has drastically revolutionized the way we send and receive information. The speed offered by fiber optic technology is unparalleled to that of any other electronic method, including coaxial cables.
Everything from cable television services, internet signals, and telephone signal transmission involves the use of fiber optic cables in one form or another. Speed is time, and time is money. The telecommunications experts are constantly seeking out ways to increase speed, and our custom fiber optics cables will continue to evolve with it.