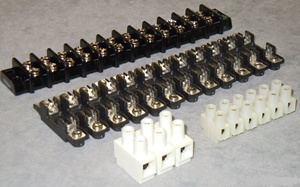 Durable, Secure Control Panels Expertly-Crafted By Industry Leaders
Custom Wire Industries is a world-class contract manufacturer offering a tremendous variety of high-end manufactured products. Our customized assemblies and product line includes power cables, turnkey assemblies and custom kits. You benefit by enjoying a fully customer-created experience.
Wide-spanning experience allows our control panel manufacturers to offer customers expertly-crafted industrial control panels made to be both durable and secure. These control panels can be keyed and integrated into all of our services and products, providing our customers with a multitude of options for their entire systems.
Customized Control Panels Meeting Your Exact Needs and Exceeding Expectations
Custom Wire Industries is a UL and CSA Certified manufacturer offering complete solutions to your industrial wiring and paneling problems. Constructing control panels, interface cables and wiring systems are at the core of what we do. We make sure every job is form-fitted to our client's specifications and needs. No two projects - or clients - are alike. You should be able to determine exactly what type of wiring and paneling company handles your industrial hardware. You can't go wrong selecting a world-class organization like Custom Wire Industries.
Control panels blend all of your industrial hardware with efficient and simple control. They are a vital part of maintaining a solid infrastructure. It is important to keep in mind, ignoring your industrial infrastructure can result in headaches and damage down the road. Effective solutions from Custom Wire Industries will help prevent such problems from happening.
Control Panels Modified and Specially Built For Industry
Custom Wire Industries provide a wide range of industrial hardware solutions. From our cable and interface assemblies to assembly services, we tailor-fit our hardware to match your needs. All of these parts and services can be modified and specially built to improve the safety and efficiency of your industrial infrastructure system. If needed, our total services can completely re-make the structure of your cable and panel hardware. Whether you need an entire overhaul or simply a few parts to fit, we have the solutions to your custom wiring needs.
Without a solid industrial control panel, many assemblies won't be able to run as efficiently. Our focus is making durable control panels meeting industry standards and exceeding customer expectations. A good control panel will revitalize the hardware in your business.
Exceptional customer service has always been a top priority for Custom Wire Industries. We are not satisfied until a customer is treated in a professional and courteous way for the entire ride. The job is never complete unless we've left you with a smile and quality products you can rely on. For a quote on your control panel needs, contact our electromechanical assembly experts and find out what information we need to fully integrate our products into your systems.
Contact our control panel manufacturers for a quote on your electromechanical assembly and harness needs.
< Back To Services