Wire & Cable Assemblies for LED Curing Lights
Dentists & orthodontists often work with materials curable by LED & halogen light. Coming in corded or cordless, lightweight, and durable designs, it's no surprise that dental LED curing lights have become the more popular and widely used choice of dental professionals across the country. Used for adhering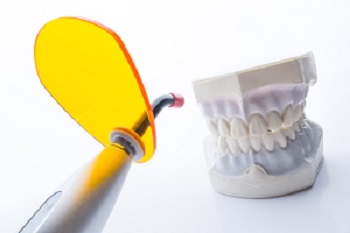 resin composites like crowns and fillings LED curing lights are essential for any dental or orthodontic practice.

Whether you're in need of upgrading your dental equipment or are starting your own practice from scratch, get in touch with the professionals at Custom Wire Industries. We create completely custom cable and wire assemblies capable of fitting any dental and orthodontic industry applications. Our engineers and technicians understand the importance of keeping medical machinery, equipment, and tools running efficiently and accurately.
Dental Offices Trust Custom Wire Industries
Our engineers and technicians at Custom Wire Industries have the knowledge and expertise to create exactly what you need within your given specifications. We put all of all products through rigorous quality tests to ensure your cables are durable and can be relied upon for years to come.

Common wires and cables we fabricate for dental curing lights include:
Custom Wire Industries is a UL and CSA certified industrial manufacturer, meaning you can rest assured your wire and cable assemblies will be manufactured to the highest possible standards. Call us today to get a quote for your next project, or to learn more about what we do.